hand crafted to last you a lifetime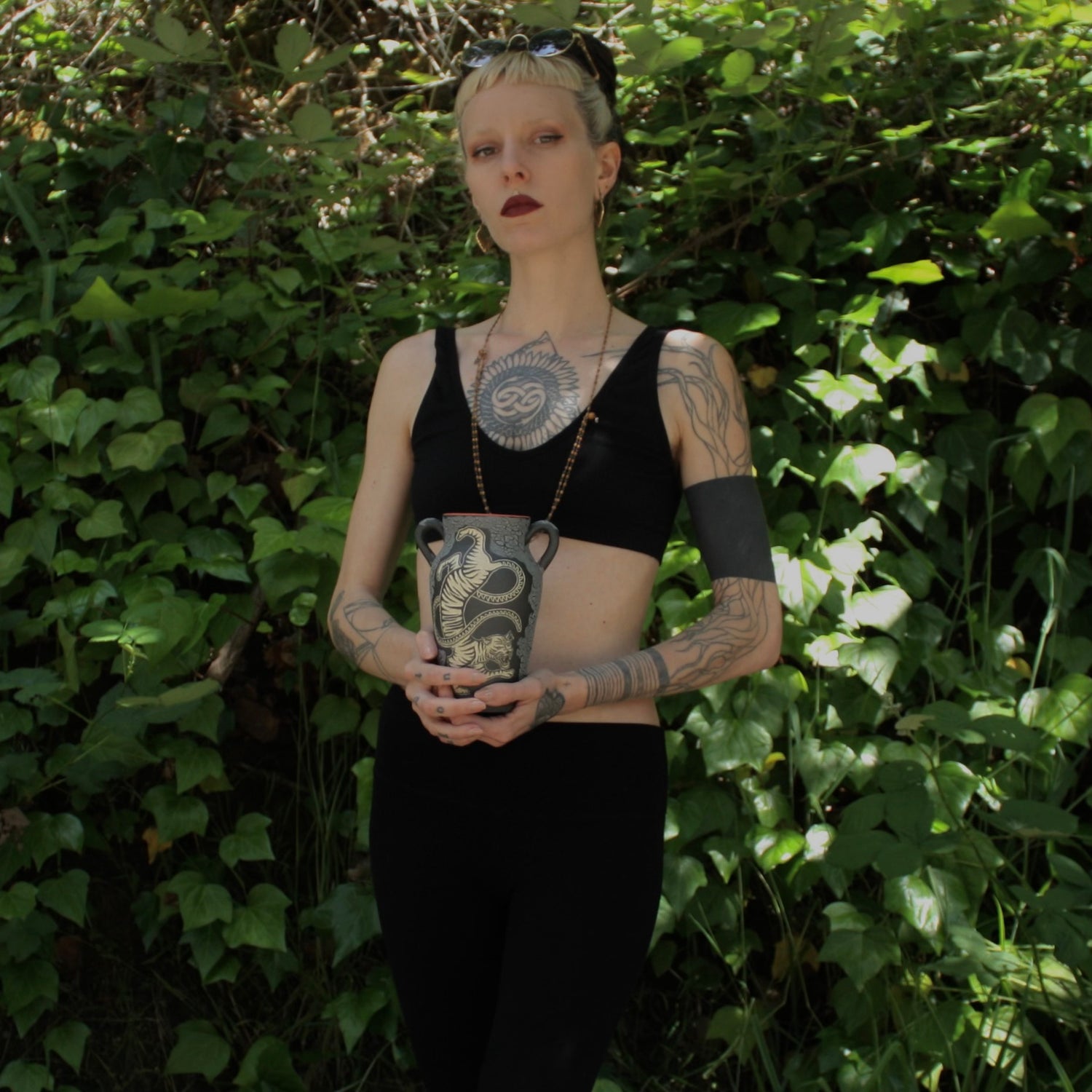 about starfire stoneware
Greetings! I am Jördyn Pandora Gilbert, and Starfire Stoneware has been my passion in the making since 2016. All pieces are hand crafted by me, in my Northern California studio. 
My artist journey began in the world of illustration and acrylic painting. I've had a love of creating art in whatever medium I could get my hands on since I was a child, and for years I was searching for a medium that truly spoke to my spirit. After taking some classes for fun in the spring of 2016, I fell completely in love with the process of ceramics and haven't put clay down since. 
My main focus is to create functional ceramics, intended for daily use, that are also special, unique works of art. 
A prominent theme in my work is the use of "sgraffito" a process that involves carving through a painted surface on a clay body, to reveal the hidden layer below. 
I am particularly drawn to esoteric ideas that pull at the psyche, calling us to discover the deeper mysteries of ourselves, our history, and of the natural world around us. I enjoy imagery that reminds me of the ever present patterns, complexity and polarity of nature and the human experience.